Data recovery is a complicated process and is best left to the professionals. If you have experienced a disk failure and recovery by software does not help, you need the experience of professionals who have the right equipment and provide restoration services regularly. This is why I have teamed up with Gillware Data Recovery. Located in Madison, Wisconsin, they provide full service data recovery at rates far below what other data recovery companies charge. Recommended by Dell and Western Digital, they provide these services with no up-front fees and free shipping. You don't pay if they can't recover your data. The process is simple:
Contact me to help resolve your problem or click the image on the right to do-it-yourself.
Obtain an immediate, online price estimate, then request a free shipping label.
Send your drive to their repair center in Madison, Wisconsin. They'll let you know when they recieve it.
They will contact you with an official estimate. Once you approve of the estimate, they will begin the recovery process.
After they have successfully recovered your data they will provide an online list of files they have recovered.
After you agree to the content of the recovered files they will transfer the restored files to DVD disks or an external drive and return your data safely back to you.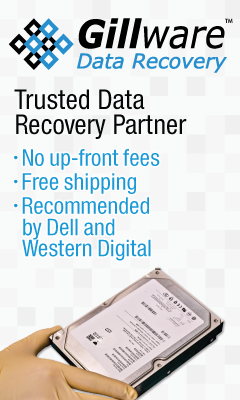 Data recovery has never been been more affordable
. Whether you have a new or old drive, laptop or desktop, don't wait any longer, get your data back now!